Drive
The gas pumping units are equipped with gas turbine or electric drive.
The pumping units are classified by the type of enclosure:
Installation of GPA equipment at outdoor sites and in compressor shops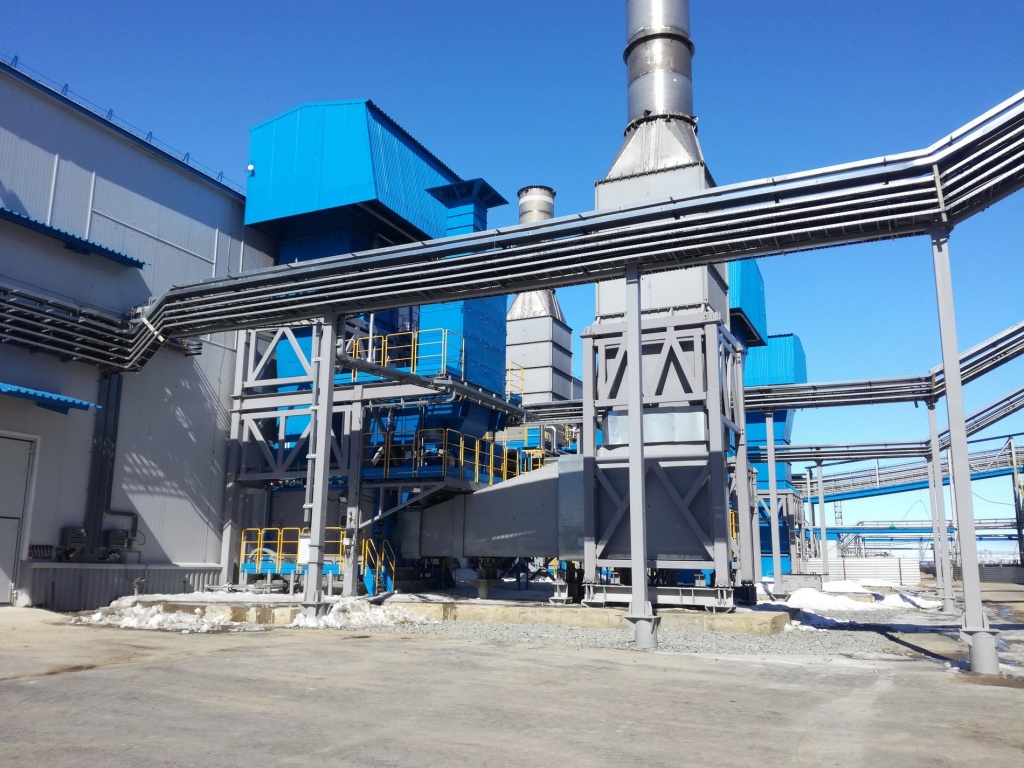 GPU-0601 "Irtysh" for Booster Compressor Station of Urengoy Condensate Transportation Preparing Plant of "Gazprom Pererabotka" LLC, Novy Urengoy
Installation of GPU equipment in easy-to-assemble hangar shelters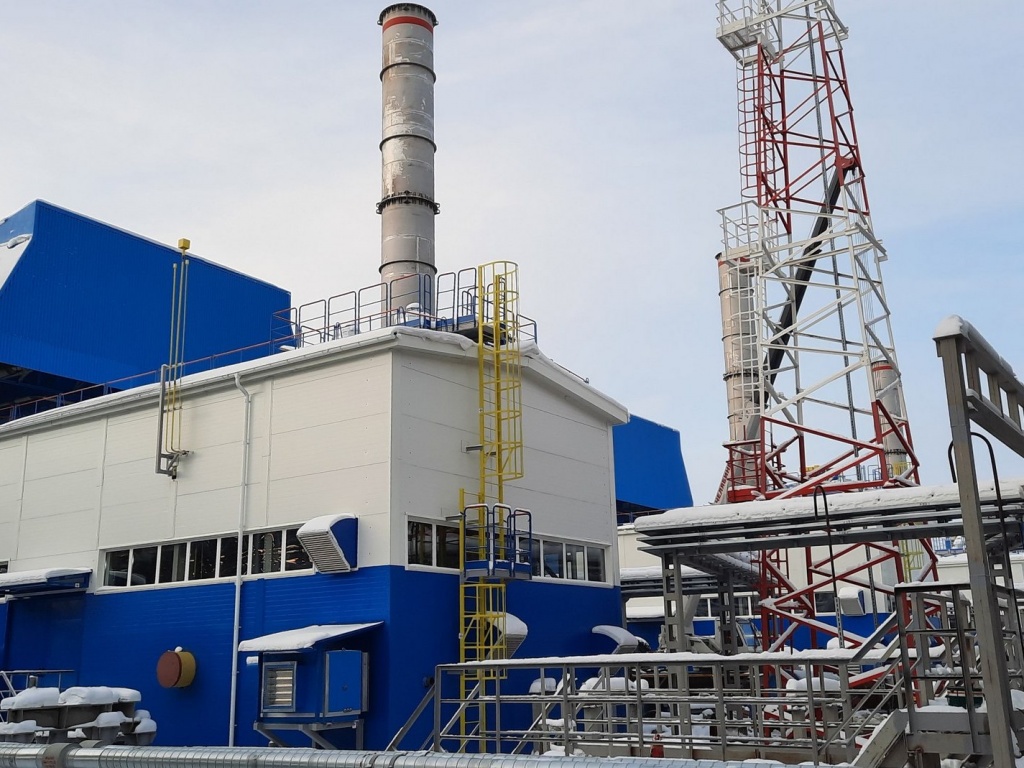 GPU-1602 "Irtysh" for the Second Phase of the Project of Booster Compressor Station of the Yuzhno-Russkoye Oil and Gas Field of OJSC "Severneftegazprom", Yamalo-Nenets Autonomous Okrug, Tyumen Oblast
Installation of GPA equipment in modular shelters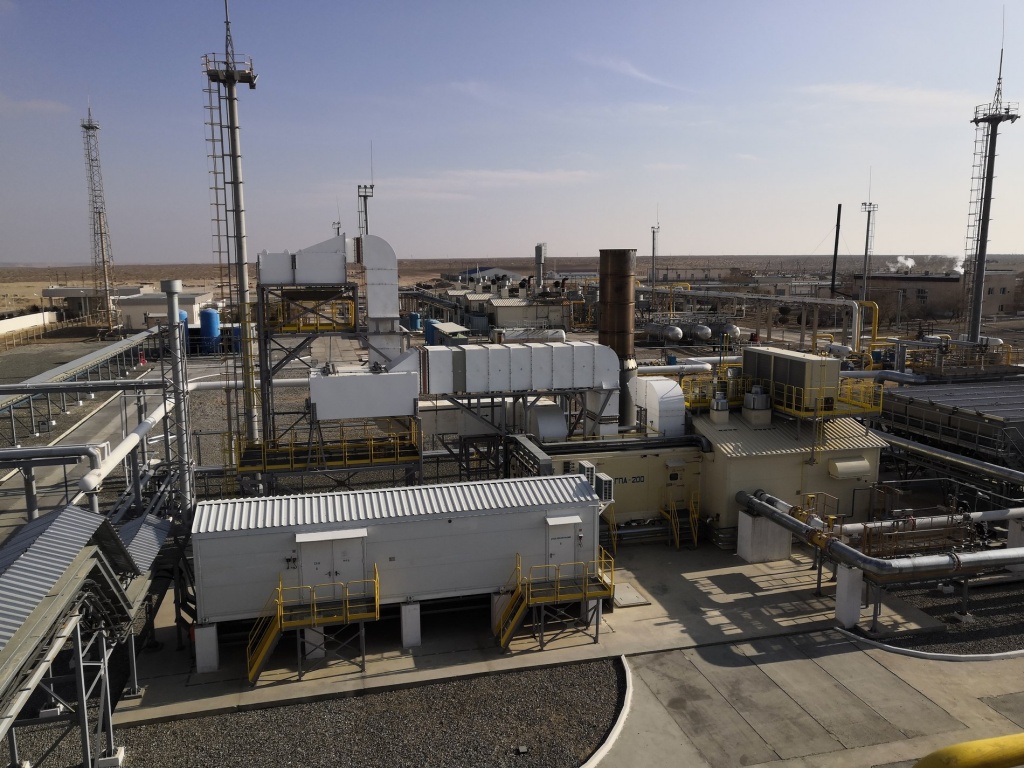 GPU-0801 "Irtysh" for Booster Compressor Station "Samantepe" of "Mubarekneftegaz" LLC, Uzbekistan
Installation of GPU electric drives at outdoor sites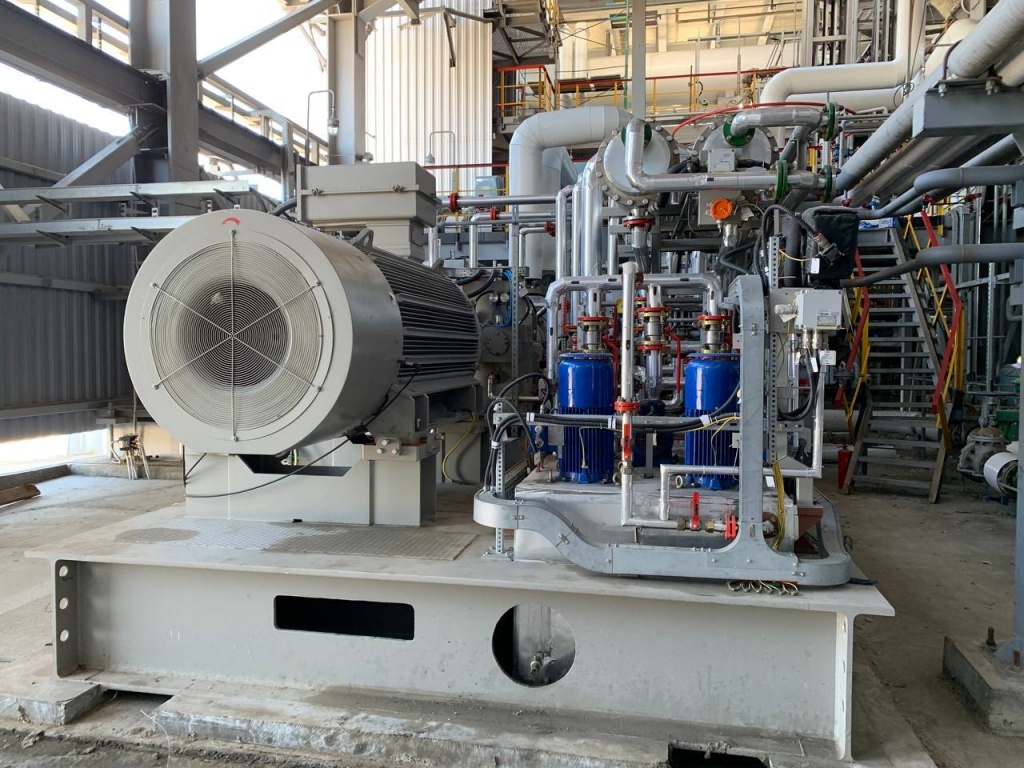 EGPU-0201 "Irtysh" for Deasphalting Complex of "LUKOIL-Volgograd Neftepererabotka" LLC, Volgograd
Specifications
"Irtysh" gas pumping units (GPU) are available in 4 to 34 MW power rating versions, which can be used at different facilities:
In-line compressor stations of main gas pipelines;

Booster compressor stations of gas gathering facilities.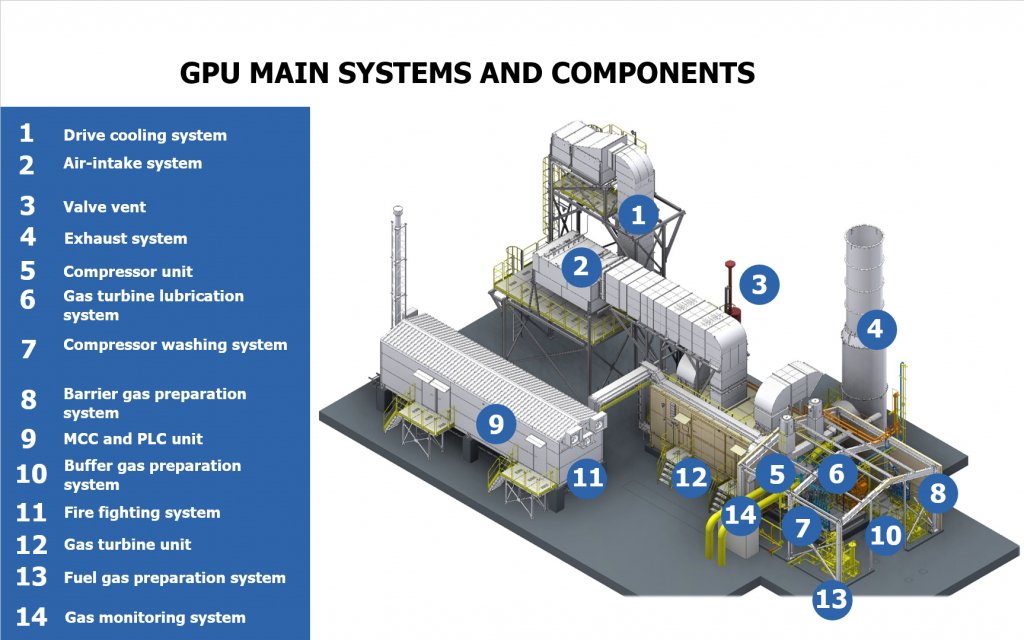 "Irtysh" gas pumping units have some specific design features, including:
The compressor oil system is designed as a separate module, which does not hinder dismantling of the flow part and makes it easier to perform maintenance of the compressor, step-up gear and gas seal system;

Complete fuel gas preparation module on a separate skid, which optionally can be equipped with fixed tools for dismantling of filter covers;

An option using a buffer gas booster module including two electric motor-driven screw compressor, a skid, auxiliary systems, and elements of an automated control system, which are arranged in an enclosure box with integrated utility systems;

The units can optionally be equipped with isothermal fluid carbon dioxide modules instead of conventional fire-extinguishing cylinder gallery, etc.
Advantages of the "Irtysh" gas pumping units supplied by our Company:
3D design at early stages of designing; creation of complete 3D models of GPU based on a database of models of separate modules and systems and standardized elements;

Testing and prototyping before shipment to the Customer;

In addition to control units and ready-to-use modules of the equipment, our Company tests and inspects procured components of the equipment;

Use of up-to-date energy-efficient centrifugal compressor units in GPU, including units manufactured by Siemens and INGC structural units (in cooperation with Thermodyn) located in the Russian Federation;

Optional use of drives and compressors manufactured by different companies, according to Customer's requirements;

Options with different drives, such as gas turbines, steam turbines, and electric motors;

Full readiness for operation and package supply.
Shipment of the hangar shelter is still some kind of an exception from the "package" rule – due to some limitations related to overall dimensions of GPA, the shelter includes several modules. Nevertheless, analysis performed by specialists of INGC LLC has shown that the number of such modules can be principally reduced in the nearest future;
Delivery of units designed in the same style with any machines that are already in operation;

Customer Service Center;

Certification in accordance with the requirements effective in the Russian Federation, and full compliance with API standards.
The Company had designed and manufactured 68 "Irtysh" gas pumping units.