Our long-standing experience and use of mass produced plants and units allow us to obtain all permits and authorization and manufacture the reciprocating compressor units within the shortest time possible.
The reciprocating compressor units are equipped with gas-fired reciprocating drives or electric motors.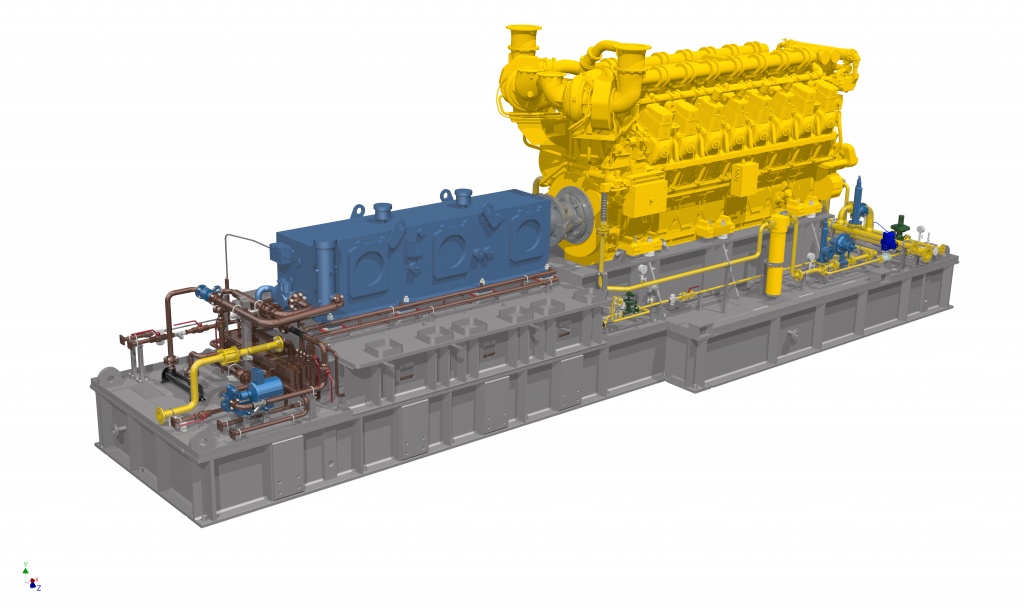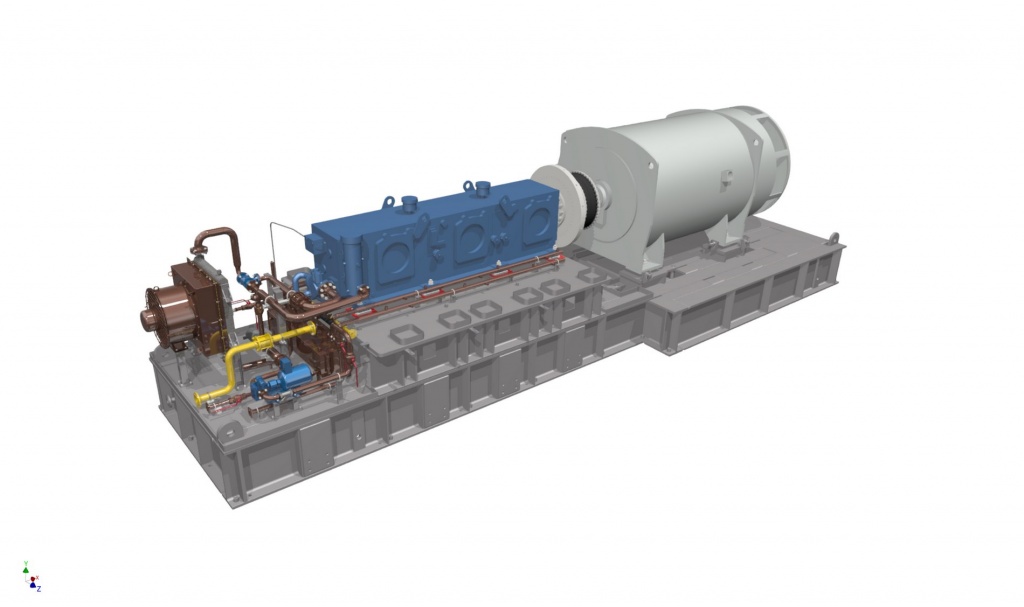 INGC LLC is a certified packager of Ariel Corporation. The broad range of Ariel compressors assembled of mass produced components provides for selection of optimal compressors for any operating conditions.
Design Versions
The equipment can be installed in an enclosure box, on a common skid for the entire unit, or in a hangar shelter, depending on its unit size and Customer's requirements.
Specifications
The reciprocating compressor units are intended for gas compression at oil and gas facilities.
| | |
| --- | --- |
| Compressed gas | Associated petroleum gas; natural gas; fuel gas |
| Power range, kW | 30 to 8,000 |
| Volumetric efficiency, m3/h | Up to 42,000 |
| Pressure, MPa (excessive) | Up to 60 |


Advantages of the reciprocating compressor units supplied by our Company:
Ready-to-operate;

Operation within a broad range of pressure variations (both suction and delivery pressure) with the same high-level efficiency;

Compression of gases with high hydrogen sulfide concentrations;

Easy maintenance;

Torsional and acoustic analysis of the compressor units provides for long-term fault-free commercial operation of the equipment supplied by our Company;

Design versions with motors of various types (electric motors, gas-fired reciprocating engines, diesel engines);

Arctic and tropical climatic versions – the screw compressor units can be operated in any climatic conditions at ambient temperatures from ‒ 60 to + 50°C;

In-house development and manufacture of RCU systems and components;

Customer Service Center;

Certification in accordance with the requirements effective in the Russian Federation, and full compliance with API standards.
The Company had designed and manufactured more than 60 reciprocating compressor units.