In 2021, the territory of the production area was expanded up to 150 000 m2

The company has acquired new production facilities - this promising investment solution will triple INGK's capabilities for the development, design and manufacture of compressor equipment.

The company's production activities are carried out at 2 large sites:

Perm, Novo-Gayvinskaya str., 92
Total area of the production base is 65 000 m2
Assembly workshop is 5 000 m2
Painting and packaging workshop is 1 500 m2
Administrative building is 2 500 m2
Up to 12 compressor units simultaneously
Up to 20 sets of gas pumping units annually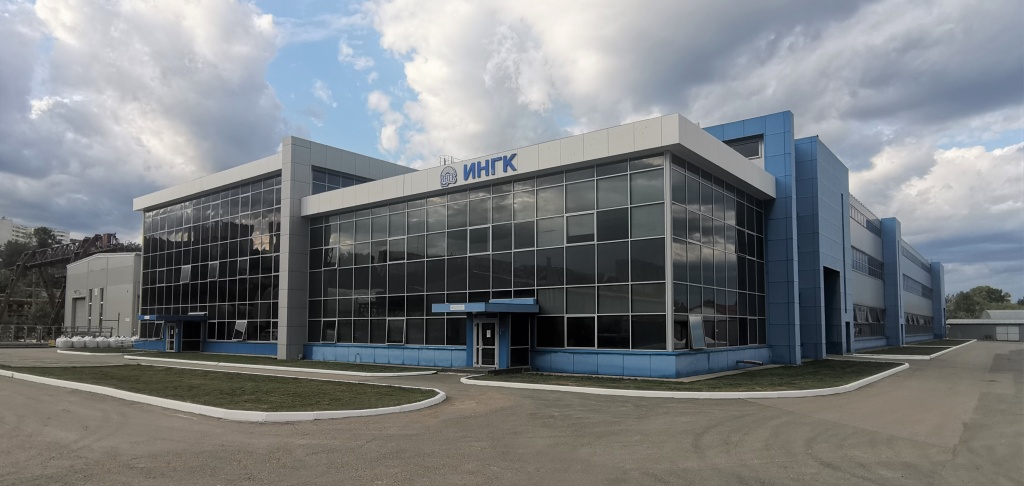 Perm, Brodovsky trakt, 11B
Total area of the production base is 84 000 m2
Machining workshop is 14 877 m2
Warehouse is 3 613 m2
Administrative building is 2 014 m2
Cranes load capacity from 10 to 80t
Cargo gate 10 x 10 m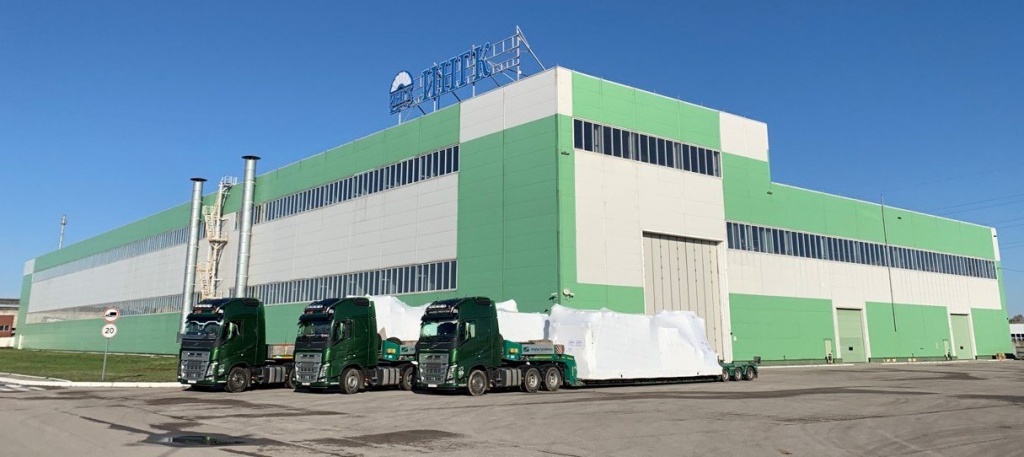 Full-cycle production of compressor units and gas compressor units is performed at INGC facilities in the following sections:
Blank preparation section (metal cutting and plasma cutting, lathe, milling and drilling operations);

Welding and assembly section (welding, mocking-up, assembly of steel structures and process equipment);

Machine assembly section (packaging of systems, installation of process equipment, and argon arc welding);

Electrical section (assembly of the switchboard equipment, and performance of electrical work package);

Surface preparation and coating application section (shot-blasting and sand-blasting);

Procurement and packaging section;

Finished products storage area; storage and shipment area.
Production employees:
Production employees improve their professional skills and undergo training and certification on an annual basis.
Specialists of the Company have been trained in operations with equipment manufactured by various companies, such as Caterpillar,Аriel, Nuovo Pignone, John Crane, Eagle Burgmann, Thermodyn, Solar and others.
Within the framework of a new project, specialists of the Company have been trained in operations with Waukesha equipment.
All welders are NACWP certified. All production employees have field-specific education and qualification in their specialty.
Preproduction department performs the following activities:
Development of production processes and preparation for launching new products;

Control over the production progress and ensuring availability of a required set of design and technical documentation;

Production planning, operational control, and reporting;

Deployment of technical means for in-line production control;

Development and approval of administrative and technical actions aimed at product quality improvement.



Quality control:
Incoming inspection of materials and components;

Technical control of products in compliance with approved documents (design, technical and regulatory documentation);

Product testing (acceptance tests witnessed by representatives of customers, type tests of prototype models, electrical tests, acceptance tests);

Quality control of containers, marking and labeling, packaging, product storage, and preservation for storage;

Proving quality and completeness of produced or delivered products by providing support documentation and technical passports and datasheets